"Thor," written by Jason Aaron ("Thor: God of Thunder"), with art by Russell Dauterman ("Cyclops"), will be published in October.

"No longer is the classic male hero able to hold the mighty hammer, Mjölnir, a brand new female hero will emerge who will be worthy of the name Thor," Marvel Comics said in making the announcement.


"The inscription on Thor's hammer reads 'Whosoever holds this hammer, if HE be worthy, shall possess the power of Thor.' Well it's time to update that inscription," said Marvel editor Wil Moss. "The new Thor continues Marvel's proud tradition of strong female characters like Captain Marvel, Storm, Black Widow and more. And this new Thor isn't a temporary female substitute – she's now the one and only Thor, and she is worthy."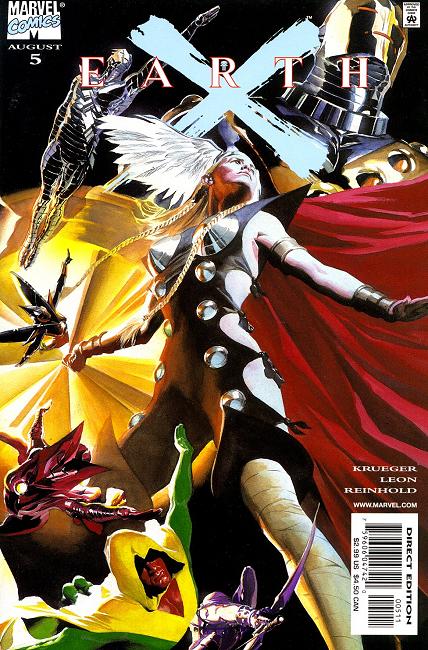 anyone remembers Earth X?